The Jeweled Dragon is a jewelry store in Los Santos owned by Mr. Kebun.
General Information
The Jeweled Dragon provides the city with a range of custom jewelry such as chains, rings and watches. These products are hand-smelted by Mr. Kebun himself and other employees.
History
The Jeweled Dragon was founded by Mr. Kebun in September 2021, with the initial location set to be a building attached to the Megamall in the south side. It was later determined the store would be located in Little Seoul.
Construction was completed and doors opened on April 19th, 2022.
After many tests and experiments, Mr. K learned all of the benefits of his appraised jewelry on May 23rd, 2022. The next day, K hired Ursula Leichenberg as CEO and did a minor reshuffle of the employment roster. He also did a small survey asking criminals across the city by phone what would be reasonable prices for certain jewelry, including Siz Fulker, Carlos Loco, Irwin Dundee, and the Natural Born Crackheads.
Ursula unlocked dual statistic jewelry while experimenting on May 25th, 2022. The same day, K unlocked triple stat jewelry after further experimentation.
Jeweled Dragon held a grand opening on May 26th, 2022, to great success, earning over a million dollars in a few hours. Free food was provided by Maldini's Pizzeria and musical performances by Wu Chang Records entertained customers. The bank account surpassed $2 million the same day.
The Jeweled Dragon bank account reached $4 million by mid-day May 27th, in less than 24 hours of the grand opening.
By June 6th, the business account reached over $8 million. By June 10th, the account reached over $9 million. By June 12th, it accumulated $10.3 million ($10,329,671).
Products
Chains
A base chain costs $45,000.
Miscellaneous
The Jeweled Dragon's prices and effects:
Jewelry repairs cost $2,000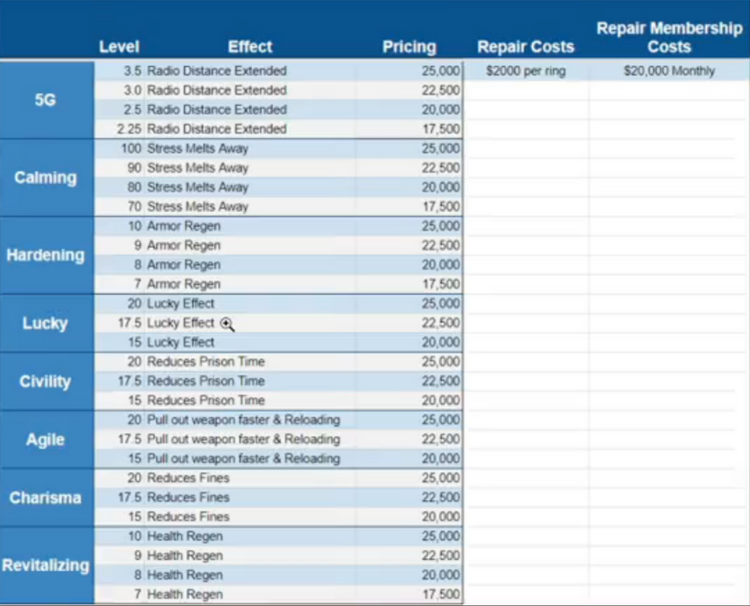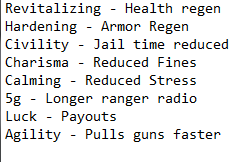 Trivia
Novah Walker was hired so she could have keys to the business so she can use it as a shortcut to her Little Seoul apartment.
The Jeweled Dragon earned over $4 million in less than 24 hours of its grand opening.
Gallery