Ramee El-Rahman is a character role-played by Ramee.
Full-time beta, part-time "Warlord", the one with the scarf, and the fingers of Chang Gang. Ramee suffers from severe "SBS." He is currently the Chang Gang's hardware man and provides his hacker skills to the table. However, he is well known for being a terrible driver and easily loses his cool and composure during tense situations.
First Day Meeting Chang Gang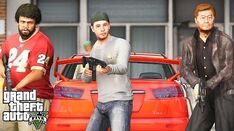 The first time he met Chang Gang happened in the old server.
First Time Ever Getting Raided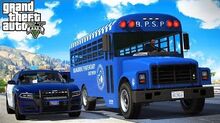 This is the first time he ever got raided, Cops raided his movie theater, that at the time he owned with all the dirty money and illegal paraphernalia inside of it.
Patient Zero (Small Brain Syndrome)

[

edit

|

edit source

]
URGENT WARNING!!! This man known as Ramee aka "Patient Zero" is responsible for the recent outbreaks of SBS. Avoid all possible contact!!
Upon coming to Los Santos Ramee was the acting CEO of a multi-million dollar company, Lifeinvader, but was fired after he was found to be doing illicit activities out of the LifeInvader office. As of late he's been rehired.
Uchiha Jones and the 7th Realm

[

edit

|

edit source

]
Ramee believes that he is from the 7th Realm, but Uchiha Jones says otherwise. At one point, Ramee was possessed by a being of the 7th realm for calling Uchiha "F-R-E-A-K". Ramee blamed Uchiha for him getting caught with class 2 weapons, after being arrested by the cops. Ramee has since ascended himself.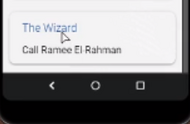 Looking for the "The Wizard" call Ramee EL-Rahman, your one stop shop for anything you need.
Ramee and his collectibles
[
edit
|
edit source
]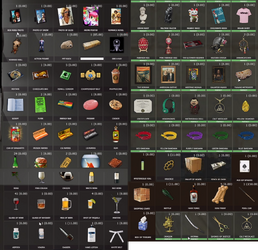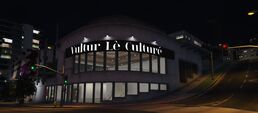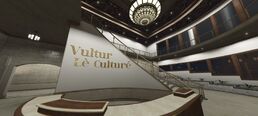 Ramee over a long period of time has been able to acquire 1 of 1 and rare items within the city. He has been so obsessed with obtaining them, it has even resulted to popping open glove-boxes and trunks of cars which he refers to as "Vulturing". He also obtains the collectibles by trading other people in the city that also have them.

As Ramee started to get a nice beefy collection he decided to take his collectibles and do a 'Vulture Con" (located at the winery under the permission of Joe Caine) where he and other collectors could trade and show off their collections.

Ramee's collection than began to grow and grow at an uncontrollable rate. He ultimately decided that he would need a bigger room to showcase his treasures. This began months of prepping and talking with many world renowned architects about his vision. After gaining permission and coming to an agreement from the city, Ramee and his architect Honeynutt began to construct the gallery in early 2020.

It is expected in the 3.0 Nopixel update.
On November 29, 2019, Ramee's long lost sister, Reema El-Rahman, came to town to visit him.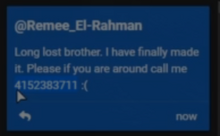 On Feb. 8th 2020 Ramee's little brother Remee comes to town to cause trouble along with Reema.
Nicknamed the Landlord, his first goal was to make his big brother Ramee proud, shoot people and rob banks.
On March 7, 2020, Ramee's twin brother, Rafas El-Rahman came to Los Santos looking to reunite with his family.
Another one of Ramee's brothers "Garee El-Rahman" comes to visit him on April 2 2020.
Ramee and Claire aren't in a real relationship, but they like to troll their gang members by acting like they are flirting. Vinny often teases both of them about how alike they are. They once got dared to go on a date with each other (did a jewelry store with the Angels.) Ramee prepared to ask Claire on another date for subway sandwiches. Ramee tried to marry Claire, but the wedding went bad when another Claire Seducer showed up. Claire stabbed her imposter and dropped them in the water, Vinny went after the fake Claire Seducer. Ramee then texted Claire and asked if she wanted to go on a date, which she replied, yes for subway sandwiches. It's unknown if they are actually husband and wife, but Ramee has joked about it. At this currently moment they both decided to not see eachother.
On October 6th, 2019, Ramee found out that Ellie was having twins, and they are his. But in the end it was just a scam.
Ramee has claimed to be in a relationship with him, to which Garrett hasn't denied.
Ramee and Maurice's relationship started when Maurice and Squid Gee kidnapped Ramee. They exploded him in a meth lab. Due to this Ramee didn't trust Maurice and was looked rather traumatized. But their relationship became something more when Ramee was put on a job to distract Maurice so that Chang Gang could kill him. Chang being the troll he is allowed the "Date" to continue far longer then needed too. This resulted in Maurice robbing Ramee and escaping. They eventually caught him and ever since Ramee has showed a very caring affection to Maurice. (Clip of Ramee reacting to Maurice's fall)
Ramee is secretly in love with the Assistant Chief of Police, Olivia Copper, and the two will text back and forth. However, Ramee has been hesitant to have an official date with her. This is likely due to him being very active in crime, and her being a police officer. She has stated many times that she is looking for a "beta man", believing Ramee to be a perfect example of one.
The attraction she feels towards him has not stopped her from threatening to bring him and the Chang Gang down. During a conversation the two of them had, she acknowledged him being a "warlord", and likened herself as one as well. When she has him in custody, Ramee will often try to sweet-talk her, in an attempt to get a lower jail time. He is one of the few people that call her by her first name, Olivia. She has also mimicked Ramee's voice, and used his catchphrases on multiple occasions. As of late, he has admitted that she is his "girl". He and Copper aren't dating anymore she his Ex. According to what Copper has said, "Ramee fakes his orgasms".
While Ramee states he is gay while around women, he is actually (formally) in relationship (which didn't really go anywhere) with Olivia Harvey. The relationship started after he proposed to her on a special episode of "The Bachelor". While he said that the producers rigged the votes, the truth is that "Patient 0" had truly met his match, and he was too embarrassed to let people know.
Ramee has had a going relationship with Randy, he has openly admitted his love for him. This was around the same time as his relationship with Vincent Ricci although Ramee himself says they weren't in a relationship. The two went behind Vince's back without him knowing. Vince found out about the relationship from Chang and Vinny and became jealous and wanted him to end it. Both Randy and Ramee, after going back and forth decided it was best to end it.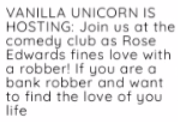 Ramee, along with Mr. Chang, went to the Vanilla Unicorn Strip Club for an event for Rose Edwards; an event held so that she could "find love with a bank robber." Ramee hesitated to go, because he knew somehow he would get involved in it. He was correct, because as when they arrived, Chang made Ramee go up and volunteer. Ramee was only willing to do it for $20K, and Chang agreed.
In the end, Ramee was the only one that volunteered, so he ended up winning; and Rose and Ramee were in a "relationship". As the event came to a close, Matthew Payne found out about Ramee and Rose, but didn't approve because of Ramee, and his "SBS". Payne threatened to fire Rose, so Ramee and Rose told Payne they broke up. However, instead of breaking up, they agreed to go into a secret relationship, so Rose could keep her job.
Ramee contacted her wanting to find out about her and Brian's relationship status seeing if he had a shot with her. She is still dating Brian although she said that she wouldn't put anything off the table.
Vincent Ricci aka "Vince" has stated that he is Ramee's lover, but Ramee denies all of it. The relationship wasn't going in the best direction which let him to look towards Randy, but after Vince found out about it he demanded it to be ended to which it did. In the end Vince left the city and Ramee stopped the relationship.
Ramee's enemy. He's getting in the way.


Honda S200
This was the first car that Ramee ever got from Fast Lane Imports. He had got this car repro'd by Coop Holliday.
Mercedes-Benz C63 AMG Widebody
This is one of Ramee's most notable car he has for the speed and monstrous look. He has sold it and rebought it which shows how much it means to him.
Mercedes-Benz AMG GT-R
The most supposed dog shit vehicle on the server performance wise. The mald levels increase when entering the vehicle.
Mercedes-Benz AMG GT63s
Ramee's only 4-door. Bought from Murphy Braun for 800k.
Audi R8 V10
Ramee's Business Car. Bought from Norman Bones for 220k. He has sold it for 525k to Vlad and rebought it back from Erin Cox for 350k and a BMW m3
Created "Ramee and Friends", a name that he calls the Chang Gang.
Has completed two successful jail break attempts in the new server.
Was part of the 1.5hr Fleeca Bank siege.
CEO of the multi-million dollar company, Lifeinvader.
Indirectly coined the term SBS, known as Small Brain Syndrome.
Has been part of the Old and New servers.
Discovered the Power to Paleto Bank with Randy Bullet.
Discovered how to turn the vault's new security system off with Randy Bullet, Siz Fulker and Juan Carlos "Flippy" Hernandez.
Was first to hit the new vault after the security upgrade with Mr. Wang Chang, Randy Bullet and Vinny Pistone.
Was the first to complete a car jailbreak with Randy Bullet
Designed and helped build Vultur Lé Culturé, an art gallery to house his collectibles.
Was the first to complete the hacking minigame for the first Fleeca Bank in 3.0
The "business walk" on server is refereed to as the "Ramee walk".
In the Leanbois, Ramee's counterpart would be Tony due to having obnoxious behavior. They both would steal from other people, as well as scamming them. They would also considered to be the biggest "assholes" out of their groups by making fun of someone or not helping someone (unless if it's a friend.) Ramee's secondary counterpart would be Saab due to having brain-dead moments in certain situations.
"Are you serious right now?"
"Y-Y-Y-Y-YES, SIR; YES."
"YES,YES SIR."
"YES SIR, YES SIR."
"I'm CEO of a multi-million dollar company."
"What the F-U-C-K?"
"You're fucking with a warlord."
"Oh my god."
"I'm a warlord."
"Guys, listen."
"Listen, listen guys, listen."
"I'ma be real with you, it was Uchiha Jones that gave it to me."
"YOINK - mine now; gimmie, gimmie."
"Don't piss me off."
"Have a good one."
"Fuck bitches, get money, you know how it is."
"Dude."
"Truuuuuuuu."
"This is Trooper Richardson from the State PO-lice."
"This is part of our PRO-cedure."
"Yo got I got 6 on me!!"
"oh yeah keep going."
"Say that one more time, see what's gonna happen."
"This is disgusting behavior, on behalf of the Ballas Organization LLC."
"Hello? This is the warlord organization LLC."
"Bhocolate Bhip Bookies"
"This car is dogshit!"
"uuuhhgggg ,I'm hit bad"
"I ain't going back."
"I'm from the streets"
"What's good boys??"
"This is me, this is me"
"You know da vibes"
YOUTUBE HERE.
I, Ramee Ramiticus El-Raman the third, do declare this here land to be known presently and forthwith as Newbuai. On behalf of Liveinvader Incorporated, Warlords International and Ballas LLC, you will be asked to vacate said land within the next 24 hours, as here notified or face litigation.
Hey there Ramee, its me Linda from HR i heard from Tanner your boss that you've been dumping all the coffee i make every morning down the drain and making it yourself. I wake up at 4 A.M every morning to brew that coffee. If you want to do it than there is no need for me to be there. I put in my two-weeks notice this morning. Tanner will be by to promote you later today.
Hey there Ramee, it's me your coworker Dave. I'm happy for you that you found your passion in video games. You've always been dozing off on the job, shit's hilarious haha. Anyways nice catching up with ya. Oh, and by the way, Kevin our boss told you not to come in tomorrow.
tsunami rushing 🌊 one pump dumping 🔫 house robbing 🏠 7:30 pawning ⏰ oxy running 💊 car chopping 🚗 weed selling 🌳 Pokémon card selling 🐹 brake checking 🚫 tire tazing 🔧 mag dumping 💢 cop car stealing 🚨 cop impersonating 👮 gas pouring ⛽ great ocean fleeca robbing 🤑 crack smoking ⚗️ cocaine snorting ⛷️ lockpicking 🔑 aluminum buying 🗜️ stock selling 📈 2-man vaulting 🏦 with no ID on them 📇 SCUMBAGS
Listen here you tsunami rushing one pump jewelry store dumping house robbing 7:30am pawning oxy running car chopping corner selling pokemon selling brake checking tire tazing cop car stealing gas pouring mr i'm looking for aluminum in the yellow pages great ocean fleeca robbing scumbag
Hi you might know me. I think I can drive, but I'm too garbage. Everything I try doesn't work for me. I want to be an alpha, but have a small brain disability.I put my friends in jail, I'm not what I mean to be. I try not to die, but end up shooting me. I'm a beta cuck, my name's Ramee.
Aight, Yo check it. Y'all think Chang is lit?!(Nah Chang is kebunBD ) Vader is funny?!! (Nah Vader is ResidentSleeper) LB is awesome?!! (Nah fuck all of dem CLOWNS) My boy Ramee is the god damn GOAT of NP aight. Anybody running into this guy already knows they gonna have to back down or else this guy gonna BODY them.Everyone gonna be worshiping Ramee & Friends. Sip
Ramee's salivary glands are producing 100 gallons of spit every day. Sea levels are rising all around the world. Islands are sinking. Cultures are being lost. Hit your Sub Button now and fund Ramee's live changing surgery and save the world. #StopGlobalSpitting FeelsRainMan
My name is Ramee El Ramen, Boyfriend of Randy Bullet, God of thermite, Lord of the Watches, King of the Glovebox. Camper of Doors, Popper of Trunks, First of his name, last of his kind, a vulture through and through.

NOTE: i will always love ramee even in death.
Community content is available under
CC-BY-SA
unless otherwise noted.