Raise a Floppa - The Loop
Play Sound
Prune Tang Records was a Los Santos based record label. As of April 2020, the label rebranded in to a new label: Gno-Mercy Records.
Description
Prune Tang Records was founded in November of 2019 by Eugene Zuckerberg and Dimitri Barkov. The goal was to make a record label that actually produced music as the other labels have been inactive for over 6 months. The label prided itself on being the only one that has more than just rappers in its repertoire.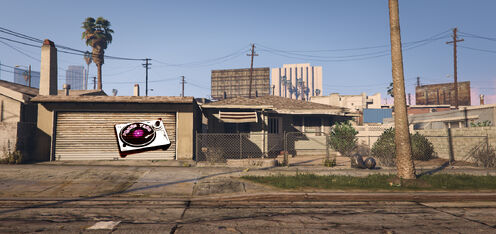 List of Investors
 Rival Record Labels
SoundCloud
Artists
Active
Aka Cardi G.I.O. was the first artist signed by the label.
Hired as a duo (Thot Deep) with Gioconda Coppola.
Hired after battling Carl Crimes for the position.
Recruited for his singing voice and musical talents.
Leader of The Lost MC with a unique style of music.
Inactive
Initiated as one of Prune Gang's musicians. Under the G Berry pseudonym. Left to Creampie Creations after fallout with Prune Gang.
Signed due to an impressive performance during the first Prune Tang Records rap battle. Also because it's a way to get money out of the other cops by guilt tripping them in to "supporting their colleague". Never actually worked for the lable.
Signed to the lable with the promise to make music, but never actually did.
Currently membership is in a state of limbo.
Unsigned features
Agreed to join during Bryce Millers song demo.
Joined Bryce on a track.
Records
Song listed in the order of release