The HOA/HoA (Homeowners Association/Hogs of Anarchy) is a front organization, prospective "sovereign nation" in the Mirror Park community under the name PROMP (People's Republic of Mirror Park), and current motorcycle club of whom were originally contracted by Payne Real Estate to protect the communities of Mirror Park and Vinewood Hills.
Previously Vinewood was also under the jurisdiction of the HOA, however as a result of their presence and governmental changes to the city criminals were largely driven out of the area. This resulted in the HOA voluntarily abandoning the area in favor of focusing more on creating their own sovereign nation in Mirror Park. After this too petered out the HOA briefly took up bulk weed production (after which more governmental changes occured) and then re-branded themselves as the HoA to give themselves a unique change of pace that more closely fit with their daily criminal activities.
The HOA Headquarters was based in Vinewood at 25 North Sheldon Avenue, with it mainly being used as a storage and armory building before Siz voluntarily gave up the HQ in favor of being able to maintain ties with Matthew Payne directly.
The HOA now use the Mirror Park Tavern for their meetings and as a hang out.
For a period of about a month the HOA was known secretly as The Crimson Boomers terrorist organization.
The HOA then began a massive cultivation and weed trafficking operation in their new headquarters in Vinewood. Members refer to this as "Narco season".
After their weed cultivation and trafficking operation, the HOA started a new motorcycle club, the HoA. It's officially known as the Hogs of Anarchy MC, which keeps the HOA acronym intact. Along with this change, Siz had the Mirror Park Tavern constructed as their new hang-out area (replacing Siz's home and the former Vinewood HQ.)
As the name implies, the group was initially a Homeowners Association for the Mirror Park (and formerly Vinewood Hills) community, officially backed by Payne Real Estate. The HOA does not accept the label of "gang", as they prefer to be referenced as "only a terrorist organization", behind the scenes. 
The HOA was founded by Mirror Park resident homeowner, Siz Fulker, in an attempt to lower the crime rate and raise the property values in his neighborhood. HOA members patrolled the Mirror Park and Vinewood Hills communities to keep crime out of these neighborhoods. Anyone caught doing such acts were immediately removed from the area, and got taken to speak with the Mayor of Mirror Park (or were dealt with by their arresting HOA Officers), to ensure that such acts would never happen again. 
Payne Real Estate employed the HOA as movers to clear foreclosed houses of the prior tenant's possessions before the home is resold.

As of March 17th, 2020 the legal partnership between Payne Real Estate and the HOA has been dissolved; now it is a private, personal relationship unbeknownst to any legal entities. This was the result of the overt criminal activities conducted by the EU HOA subdivision, of which brought unwanted police attention towards Matthew Payne.  

Premium Deluxe Motorsport formerly employed the HOA in a similar manner for repossessing vehicles. 
Vangelico's Fine Jewelry formerly employed the HOA to provide security on the premises before adding key-card locks to their front doors. 
Must keep dogs on a leash, and have doggy bags on your person. 
Must keep up your lawn. 
No burglary. 
No on-duty police officers. 
No "fake news" (unless it paints the HOA positively.) 
No selling of drugs (unless done/sanctioned by an HOA member.) 
No speeding through Mirror Park or Vinewood. 
No white-knighting.  
Vehicles must be deemed roadworthy.
No theft of any form of vehicle in Mirror Park or Vinewood (unless done/sanctioned by an HOA member.)
All residents and persons using any Mirror Park and/or Vinewood services must pay a fee of $10 for HOA services and presence.
In addition, the HOA maintains a "Ban List" of those deemed unwanted in the community. 
Arson 
Bribery 
Drug trafficking/distribution/manufacturing 
Extortion/Racketeering 
Kidnapping 
Murder 
Propaganda 
Terrorism 
Theft 
Torture 
Towing
Vandalism 
Robbery 
Hog Squeezing 
Milk Delivery 
Human Sacrifice  
Miraculous Healing 
Magical Full Body Transformations 
Victims Deaths
Dee Mented - Killed by Fred after Dee and Ivan Tickles were given false information from Zee Nanakaze which claims that the HOA robbed her, when they didn't. Fred killed her by hacking her body with her own hatchet which she named "Tusk", which is Fred's nickname. Siz and Zelda were at the scene as Siz called Zelda to stab Ivan. Dee and Ivan were found by Zee in front of her Diner, Dee passed away instantly and Ivan survived but started to go insane.
Michael Dias - Killed by Denzel after a kidnapping gone wrong. Denzel, Mete, Fred and Julio tried to kidnap Mervin Mulcher and got involved in a chase, the vehicle crashed near Benny's and police were not far behind them. Dias and Denzel were in an 1v1 shootout and they both got knocked down, Denzel was downed first but then Dias started to become loopy reaching for an IFAK but sadly before that he went down. Dias was at first stable and communicating but then on the way to the hospital he started to deteriorate. He had surgery but it was unsuccessful causing him to pass away from multiple GSW's. Vagos helped the HOA escape from custody while being transported from Pillbox to MRPD. Denzel, Fred and Julio were caught after only an hour and a half on the run and Mete turned himself in after a few days (even though Siz told him not too.)
Ivan Tickles - Ivan was unexpectedly betrayed then stabbed by Torrance Mented but passed away after Fred stabbed him repeatedly multiple times afterwards. Ivan and Torrance

kidnapped 

Vivi

and questioned her about the 

HOA, t

hey took her to the Mirror Park Dam and wanted more information about the murder of

Dee. Fred, Kray-Tor, Julio

and

Siz

went to go save 

Vivi

but 

Fred

arrived first. 

Fred

revealed that a guy named 

Ricky

was "

Tusk

" and is the person that killed 

Dee, then afterwards Ivan was killed.
Arrests
Nikolai Pogoski - Caught robbing the convenience store in Mirror Park [46] with a stolen undercover police Schafter belonging to Detective Emily Reinhart. He was promptly detained and brought to the MRPD, but was let free by Lauren Forcer. After immediately re-stealing the undercover police vehicle returned to MRPD [47], he was once again chased down and detained by the HOA, and was finally legally arrested by the police.
Davey Doherty - Caught on film robbing the convenience store in Mirror Park [48], and was tased, detained, and brought to the MRPD after escaping from the store he was trapped in. [49] Davey was let go by Officers Lauren Forcer and Clarence Williams; however, upon reviewing the footage provided to them by the HOA they issued an official warrant for his arrest.
Julio Thomas - Caught burgling houses in Vinewood. He was apprehended and stripped of his stolen goods and cash. Because of his relationship with Siz and the other members of the HOA (he was supplying them with tasers and pistols), he was released some distance away from Vinewood with a stern warning to not burgle houses in Vinewood again.
Sarah Ableton [x2] - Caught burgling houses in Vinewood by Siz Fulker. She was apprehended and transported away from the house she was burgling, but before she could be dealt with by Siz, a police officer showed up and took her into custody. The second time she was quickly apprehended by an HOA patrol and was transported outside of Vinewood for processing, where she was stripped of her stolen items and cash and released. 
Anto Murphy (Irish)
Removed for betrayal; first by being tortured and left for dead then a second time had his pinky sliced off.

Discovered by Flippy that Anto was robbing local citizens in order to acquire access codes to the Vagos, Leanbois and GSF Trap Houses. HOA had an order to protect the trap houses on the Southside and Anto refused to give information on who he was hired by; and therefore broke any trust he had gained with the HOA, Leanbois, GSF, and Vagos. For the second attempt at kidnapping him the goal was to make him remember, so the same group of people (replacing Curtis with Denzel) had the same conversation again only this time cutting off his pinky. The Chang Gang found out and questioned Siz then Denzel about it, squashing the beef as Anto didn't use a good enough cover story which meant that Chang Gang had to confess that Anto was only going for Vagos traphouse and nobody else's.
Removed after a shootout with Siz, Denzel, and Ricky (Leanbois situation.)

Was only in the HOA for a few days and has since became an enemy of the HOA with him attempting to rat them out to the police. However, the HOA got wind of this and submitted evidence of him pointing a Class 2 weapon at Siz to the police.
Removed due to prolonged inactivity and prominent affiliation with a gang.

He started out as an active and prominent member of the HOA during his initial tenure, however after about a month of activity his responsibilities with his gang (the Vagos) took priority and he no longer participated in any HOA activities. After a period of about two months of inactivity Siz declared that he was no longer apart of the HOA and struck him from the group with no harsh feelings.
Removed due to prolonged inactivity and prominent affiliation with a gang.

Denzel and Siz originally always wanted Mike to be part of the HOA. However, even after he initially joined the group, his level of involvement was sporadic at best due to his responsibilities with his gang (the Vagos) (in addition to the character being a rarely played criminal alternate character to the police character his streamer primarily played on.) This lasted for about a period of one to two months. After an additional period of about three months of inactivity Siz declared that he was no longer apart of the HOA and struck him from the group with no harsh feelings.
Saab was only a member for a short time since he barely joined in with HOA activities.
Initially stated to be removed due to prolonged inactivity, but was later reconfirmed as still apart of the HOA. She was originally invited to be apart of the Crimson Boomers by Luther Caine, but since the terrorism died down and with Siz in a coma at the time, Denzel Williams ordered her to be removed from the roster for inactivity (unaware of her contributions to the Crimson Boomers due to being incarcerated at the time) in addition to the fact that she had assisted the police in identifying Denzel at the Drift School. Denzel had Mete deliver the news to her in a particularly harsh fashion (in the hopes that he'd get shot), which Mary took offense to. After awakening from his coma and hearing this chain of events Siz met up with her and affirmed that she was still apart of the HOA and that Denzel simply doesn't know how much she's contributed. It is unknown whether she is still part of the HOA or not as her status is in limbo.
Was initially recruited into the HOA by Luther Caine after he was really high on coke. She was removed due to prolonged inactivity.
Removed due to prolonged inactivity.
Removed due to prolonged inactivity.
Removed due to prolonged inactivity.
Removed due to prolonged inactivity.
Distanced and removed himself from any association with the group.
Was one of the founding and high command members of the organization and the former Chief Inspector. After his 60-year prison sentence in Bolingbroke Penitentiary he felt that the group had changed and was different from when he co-founded it with Siz. He restructured the command hierarchy and dismissed people after his prison sentence, then promptly left the organization to focus more on the Leanbois. He also thinks Siz isn't a ride or die anymore and would consider him a 'brother' again if he became a LBA.
Left in favor of joining Harry Brown and his gang after feeling out of place after a long hiatus from Los Santos and the HOA.
Former hang-around for the HOA. He was traded to Garage Q (Steele Security) in exchange for Evee, a fellow member of Garage Q as a way to avert a war between the two groups. The trade contract, which was drafted by Louis Baton and agreed upon by Siz Fulker, stated that Garage Q owned 90% of Blaine whereas the HOA owned 10%. Upon discovering this, Blaine and fellow members of the HOA were disgruntled at the actions Siz had done to get rid of Blaine from the HOA, with Siz expressing his confusion at their reactions due to their near constant hazing of Blaine since he approached the HOA (some of which even going as far as flat out confiding to Siz that Blaine had to go.) Blaine himself was disappointed and saddened because he felt like the actions he had done for the group were not rewarded, with Siz telling him that nobody at the HOA asked him to do any of his claimed "work" and that his potential membership in the HOA was never stated as a reward for doing such tasks. Shortly afterwards, he departed from the HOA and did not uphold the contract, opting instead at attempting to join the Angels.
Wu Ping (Eggroll) †
He was initially brought in by Manny McDaniels as his bitch, but eventually became a hangaround for the group after he stood up for himself after the relentless bullying and hazing brought down upon him by fellow members of the HOA. He was going to be a patched-in member of the group, but the kuttes that came in were defective and his "graduation ceremony" from hangaround to full-member was delayed, inevitably. On August 29th, 2020 Eggroll passed away in Pillbox Medical Center after he experienced blunt force trauma and extreme blood-loss during a horrific car crash.
The HOA and the Russian Mafia have not engaged in warfare for a long time, but Siz considers them enemies and harbors a strong disdain for anybody affiliated with them. They had maintained a business-first relationship primarily as Siz dealt coke to their leader, Boris Ivanov, but the relationship fell apart after there was a taxation dispute which resulted in a shootout at the Russian Docks between the HOA and the Russians. However, a few months ago, the Russians and HOA have engaged in a small skirmish over another taxation dispute at the docks where Siz did not want to pay the tax to use the decryption computer. Julio Thomas has started to develop a friendly relationship with the Russians through Olga Sazkaljovich, but since her departure from the group their relationship is unknown.
The HOA and the Lunatix were at war, but since Ash Huddy Hudson's incarceration (and subsequent release on bail) for drug trafficking, the war has been "ended". This war initially began after the Lunatix were notified that the HOA were false-flagging by using Lunatix cuts as a disguise for a Paleto bank job. The war officially started when Ash, the leader of the Lunatix, shot at Siz after Siz had rammed him while the Lunatix were trying to secure a bank truck outside of Mirror Park.
Pogg Dann has been annoying the HOA for a while. Pogg's annoyance tactics range from tweets to vandalizing Mirror Park. Siz and the HOA have filed a small-claims lawsuit against Pogg because he was caught after he blew himself up trying to blow up the motorcycles of the HOA. The HOA won the suit over Pogg Dann and he was given 30 days to pay $16,000, half of his Poggy Woggy Beer inventory, and partial custody of Lil' Kev. After the court case, Pogg Dann once again attacked the tavern. As a result, the HOA intends to use his actions as evidence in their subsequent lawsuit against him. None of the subsequent lawsuits went through and their rivalry is currently in a stalemate.
The HOA and the Angels had initially maintained a friendly relationship with one another as Siz was the adoptive grandson of Claire Seducer, the leader of the Angels. Siz wanted to purchase the Angels' brand and wanted to make them a wing of the HOA and he constantly badgered the various members of the group to strike up a deal, however no deals were created and it eventually fell off. Former HOA hangaround Blaine Burke eventually joined the Angels after he felt that he was disrespected and undervalued by the group. Their relationship turned sour when Blaine hired Mike Block to kill the HOA and in retaliation, the HOA hired Mike Block to kill the Angels. Furthermore, former Angels member Erin Cox hired Julio Thomas to kill Blaine thus creating more tension between the two groups. They were at war but inevitably lost 25-21 in favor of the Angels. The loss resulted in Julio hanging out with them for a week.
Divisions of the Homeowners Association/Hogs of Anarchy
[
edit
|
edit source
]
Name
Status
Type
Description
HOA
Inactive
Highest Division
The Homeowners' Association is the base branch of the association, run by founder Siz Fulker. This division oversees the subdivisions, rule creation, and recruiting of the HOA. As the base branch of the association, the HOA also engages in the same duties as the DOA, CID, and other subdivisions that may follow.
Hogs of Anarchy
Active
Biker Gang
The Hogs of Anarchy is the biker gang created from the ashes of the HOA after it was formally ended by Siz Fulker. The gang hangs around in the Mirror Park Tavern and drive their Hawgs (motorcycles) around the town. They hope to turn the Tavern into a full-fledged bar, serving food and drink and eventually illegally distilling and distributing moonshine.
HOA Court
Active
Judicial Branch
The HOA Court is the HOA's own judicial branch where members of the HOA can be prosecuted for crimes, misdemeanors, or misconduct committed in the group. They hold court sessions on top of the Mirror Park Dam where there is a presiding Chief Justice accompanied by a Bailiff. Those prosecuted can request for a lawyer or choose to defend themselves, similar to an actual court. However these roles are voluntarily taken by other members of the HOA and are not permanent. The punishments vary from wearing a dunce cap and/or booty shorts to excommunication from the group.
HOA Complaint Jar
Active
Human Resources
The HOA Complaint Jar is the human resources branch of the HOA where they file complaints towards other members of HOA. There was a human resources branch that was spearheaded by Luther Caine, but due to his absence he was replaced by the HOA Complaint Jar. HOA members write anonymous complaints and put it in the jar; they read it every three weeks and make guesses on whoever wrote it.
EU HOA
Inactive
European Timezone Subdivision
A moniker for the HOA members who are primarily active during the daytime of the EU/AU timezones. It's led by Head of PR Luther Caine and they're known for their particularly extensive and organized activities done in the name of the HOA; they're most prominently known for their recent activities towards establishing the People's Republic of Mirror Park. Additionally, this subdivision is where the majority of HOA members lie as it is the only subdivision still engaged in recruitment in the HOA. After the PD began pressuring Matthew Payne about their overt terroristic activities Siz branded them a rouge subdivision; although due to the difference in sleep schedules between this subdivision's leader Luther and Siz, he's been unable to take direct action towards stopping their activities.
DOA
N/A
Unofficial

Subdivision

It's not officially known what DOA stood for, but it was considered to be the detective branch of the HOA, until the CID was officially announced. Its duties are assumed to have been the same as the CID branch. Al Saab, the only prospective member of the DOA (despite not actually being in the HOA), stated that it stood for "Dead On Arrival."
HOV
N/A
Unofficial Subdivision
The HOV was to be a temporary subdivision of the HOA, suggested by Jason Purth, to counter the HIV (Home Invading Virgins). It was intended to be a covert operation to infiltrate the HIV and take it down from the inside, however, it was never followed up on.
TAMP
Inactive
Service Subdivision
The Towing Association of Mirror Park is the tow division of the HOA. Its official duties are unknown, but it's assumed it will tow cars and impound/impond them whenever needed. The TAMP is run by Tyler "T-Bag" Bagwell.
CID
Inactive
Investigative Subdivision
The Criminal Investigative Division is the detective branch of the HOA. With Denzel Williams as the Chief Inspector of CID, its duties include undercover work, finding and tracking perpetrators, and torturing criminals. As of Denzel's departure from the group, the CID no longer exists.
HOA NAVY
Active
Naval Piracy Subdivision
A naval subdivision originally suggested by Sr Lt. Matt Joe. Conceptually it began as an idea to be a naval patrol of the lake in the middle of Mirror Park, with the HOA conducting rudimentary tests of the concept using a boat [53] and a jetski. [54] However, since Siz's purchase of a tugboat it became a high-seas piracy division whose criminal activities revolve around the use of said tugboat.
HOAAF
N/A
Air Force
An aerial warfare subdivision suggested by Denzel Williams, which was intended to be led mainly by Mike Wadum (as at the time of its conception he was they only person in the HOA who could fly.) Mike is a certified pilot, and was mentioned every time the HOAAF was brought up; however, Mike has since been dismissed from the HOA. While Siz did later learn how to pilot aircraft, the idea of a separate division for pilots was never followed up on.
HOA SWAT
Inactive
Special Forces
A subdivision formed for the purposes of house raids or hostage rescue situations requiring special weapons and tactics. It was briefly organized for the rescue of their number one fan Bobby Boolderman (who was taken hostage by Buck Colton, Kelly Smith, and Gladys Berry), however, the HOA's excessive amount of time spent finding an outfit for this division resulted in Bobby being burned alive by his hostage-takers.
HOA CT
Inactive
Terrorism Unit
This subdivision was formed by Ryan Kindle when he was promoted from Cadet to Chief Terrorist. To maintain the HOA's public image, this subdivision is publicly known as the Counter-Terrorism Unit; while behind the scenes, it's the total opposite. It's signature form of execution is beheading, as incorporated from Ryan Kindle.
JOA
Defunct
Jewelry Store Security
A subdivision of the HOA whose primary duty was to protect the Vangelico Fine Jewelry [55] store. In order to fit the part of employment at a luxury jewelry store, members of the Jewelry Owners Association (JOA) wore a uniform consisting of a suit, top hat, and bow tie. The nature of their job involved security against heavily armed robbers, so they also wore a ballistic vest over their suit. The division has become defunct in its purpose ever since Vangelico Fine Jewelry installed a keycard lock onto their door (whereas before the doors were unlocked during business hours.)
Crimson Boomers
Defunct
Terrorism Branch
The primary alias for the entirety of the HOA while they were committing acts of terrorism, the alias was a creation by Kray-Tor Skullfondler on December 13th, 2019 after a prolonged lack of criminal activity in HOA controlled territory. They were distinct from the HOA CT headed by Ryan Kindle due to their unique uniforms and stated manifesto of getting all law enforcement officials to leave the city (a goal they knew was unattainable, it was merely used as an excuse to continue their terroristic acts.) Their signature form of execution was blunt-force impact trauma from high altitude as they drop their victims out of helicopters to the streets below. The division was declared defunct by it's founder Kray-Tor after Siz entered into a long coma and a court case on the Boomers was dropped.
FTOA
Inactive
Food Truck Business
The Food Truck Owners Association is a business subdivision of the HOA whose primary duty is to sell foodstuffs to customers. It was originally created with the primary purpose of competing with Zee Nanakaze's food truck by undercutting her; however, nowadays the objective has shifted to obtaining as much glass as possible, with the only currency accepted being glass. A specialty food truck was purchased for this task; with their uniform consisting of a taco mask when on duty.
Haulers of Automobiles
Active
Towing Business
A towing business created in retaliation to Garage Q/Steele Security "stealing the HOA's season one" by protecting businesses across the island in a manner similar to how the HOA use to protect the stores and homes within their territory at the time. The sub-division's objective is to take over the tow truck business and steal Jordan Steele's season one by engaging in extensive towing as he once did, in addition to switching to the tow radio as their primary radio frequency. The uniform for this subdivision is the original patrol outfit worn during the HOA's early days operating in Mirror Park.
HOA Taxi Services
Active
Taxi Service
Although not completely recognized by the HOA, Manny McDaniels is the founder and only driver for this division. Manny advertises his services on the yellow pages and then proceeds to drive them to their chosen location. This service is meant to see new people and advertise the HOA Tavern. Additionally, Manny has turned this taxi service into an information gathering network, where he talks to the people he drives for and gathers information on what's up with the city. Furthermore, Manny and the inner circle of the HOA have decided to use this service to advertise cocaine throughout the city.
HOA Cartel
Active
Narcotics Production
The HOA Cartel existed during their pre-biker arc, where Julio would grow weed in Daryl's Vinewood Hills mansion and sell that batch to the Vagos or GSF and run it through the now-closed Taco Shop down at the Southside. It was put on a hiatus, but it has been resurrected by Siz and fellow members of the HOA as a cocaine and crack production operation. The HOA hires people who are willing to work and tell them to break down bricks of cocaine into individual bags of cut cocaine or bags of crack. This product is stored into the HOA's collective warehouse (called The Big House) by the Los Santos International Airport.
Fun Facts & Misc. Information
Despite being titled the "Mayor of Mirror Park", Vivi actually does not own a home in Mirror Park, but she does have a key to Siz's house. She instead lives on Amarillo Vista.
The Mayoral position is merely an authoritative nickname for Vivi and holds no actual power; Siz came up with it on the spot when telling his first captured criminal Michael Harris who he was going to meet.
The HOA claims the LSPD, BCSO, and SASP have no jurisdiction in Mirror Park.
Allen Widemann sponsored the HOA by purchasing a Declasse Granger [56] for the association.
Recognition of the HOA as a private security force for Payne Real Estate property in Mirror Park/Vinewood was initially only acknowledged by the upper echelons of the police force, with most lower-ranking officers outright stating that such actions are vigilantism and were therefore illegal.
Former Assistant Chief of Police, Olivia Copper (in addition to a judge) held interest in turning the HOA into a legitimate law enforcement branch that was authorized to make arrests. However, Siz was disinterested in learning the specifics required to legally make arrests, and believed the police were "stepping on his toes" in Mirror Park. Despite this belief, for a time Siz followed her instructions on how to legally detain suspects, and had turned in several criminals to the police. However, he abandoned the idea entirely due to both: division within the PD on whether or not to legally recognize the HOA (causing most officers to release captured criminals brought to them [despite the HOA also providing video evidence of them committing their crime(s)]), and being warned by Copper about attempts by the Department of Justice to regulate the operations of the HOA by implementing strict restrictions on how they could apprehend criminals.
The HOA does not negotiate with terrorists.
The HOA worships the Lady of the Lake in Mirror Park and regularly sacrifice illegally parked vehicles to her in an act called "imponding".
The HOA was sued by a cadet of the LSPD (Lauren Forcer) over an incident that occurred due to her refusal to pay the $10 HOA fee. This case resulted in Siz Fulker and Kray-Tor Skullfondler being mandated to pay $2500 each to Lauren Forcer, in addition to a $250 fee for damage to her car (however they both ignored this mandate and never paid Lauren any amount of money.)
Former BCSO Lieutenant turned Chief of Police Bobby Smith has taken a particularly strong stance against the HOA (despite not knowing that his daughter Zelda is High Command) and has declared them to be an armed, hostile, and dangerous group. He has urged police High Command to change their stance on them.
"Just another day in the HOA" is a common quote uttered by members after doing things that would very much not be just another day for any normal civilian. 
The HOA Repo team repossessed Zee Nanakaze's Grotti Brioso [57] after calling her to the LifeInvader Office [58] as a distraction.
On October 25th, 2019, the HOA Headquarters (in addition to Siz's personal residence) was raided by the PD. Siz was taken into custody, and all the illicit weapons and items that were found were confiscated. Siz alone was prosecuted for the possession charges that resulted from the raid ($26,000 in fines and 355 months in jail), despite the weapons and items belonging to a multitude of people under the shared property under Payne Realty.
Those determined to be performing particularly poorly within the ranks of the HOA/HoA (as determined by the Chief) are mandated to wear a dunce cap at all times while on duty until they can convince the Chief (or another specified superior officer) that they no longer deserve the shame of wearing the cap.
The HOA did not consider themselves to be a gang, they instead thought of it as another job. However, the DOJ declared that the HOA fell under the category of a "gang". The DOJ's reasoning behind this included: a lack of a business license for the organization and the copious amount of criminal activity by its members (consisting of various prominent gang members) irregardless if said member(s) were on duty.
There were only four HOA Brawlers ever made and all four of those have been bought. The only people that own them are, Siz, Daryl, Fred, and Jesus.
Only two groups in the city have successfully completed a jailbreak at Bolingbroke Penitentiary. HOA members Julio and Kleb were a part of the second group when they freed both Siz and "lifer" Marcus L. Jackson.
They mainly use radio channels; 512.0 & 215.0 and the channels are well known to a lot of outsiders in the city as the HOA always tend to use them, including police officers. A lot of people have pointed out that the radio channels look like they spell out SIZ (forwards and backwards), it is unknown whether it is intentional or not. 215 is also the area code for the Philadelphia area [59]. Denzel Williams originally suggested they use the 215 radio channel and is role-played by Jonthebroski who is from Philly.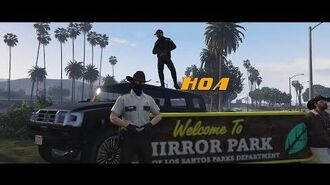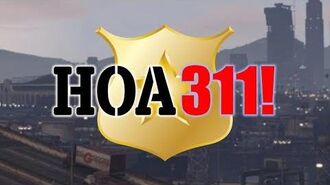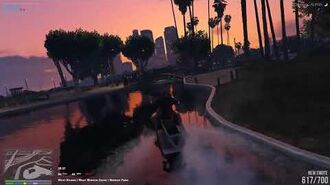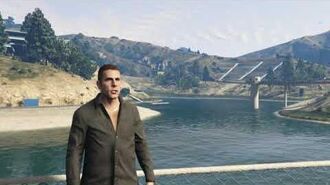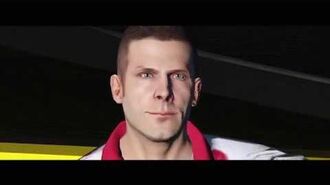 Community content is available under
CC-BY-SA
unless otherwise noted.