Cock Lee is a character role-played by Shiny.
Description
Cock Lee is ninja from the village of Konohagakure who came to Los Santos with Naruto to bring back Sasuke Johnson.
Personality
Appearance
Cock Lee wore a green flak jacket from the chunin/jonin of konohagakure above his green jumpsuit, he also wore bands in his hands, an black belt with his ninja's tools and heavy orange boots to help in his speed train.
Abilities
History
The Arrival
It's unknown when Cock Lee came to the city because, but he seems to have come a long time ago, because he already knew a lot of informations about the city and also informations about the Anbu Black Cocks when he decided to show up.

After Naruto failed in the mission to rescue Sasuke Johnson and disappear from the city for a long time, Cock Lee decided to act, and then finally showed up to seek Sasuke and bring him back to Konohagakure.




"Me are not able to use any of these jutsus, but if i train hard every day, i will be able to catch up."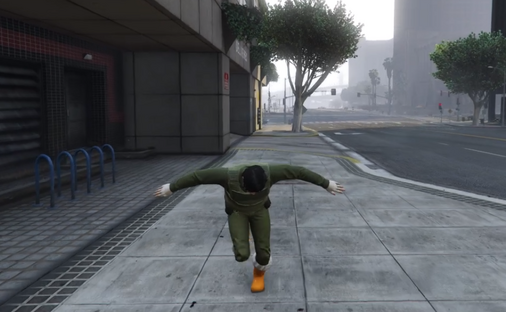 Joining Forces With Sasuke and The Anbu Black Cocks
With his Stream Sniping no Jutsu, Cock Lee was able to find the exact location of Sasuke Johnson, so he went running with his shinobi style to the Pillbox Medical Center to be able to face Sasuke,
The Great Grinder War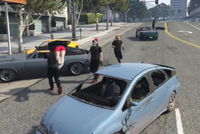 Cock Lee and the ABC split up in two groups, he and Levi went to the Hospital while Sasuke and the ABC group went to the oxy places. When were they going out, they saw the Acuntsuki fighting against the grinders causing a chaos in the Burger Shot, arriving in the hospital Cock Lee asked for informations but they said that them couldn't reveal any information about the patients. then they tried find Sasuke in the Burger Shot and ended up finding Jay Jones, a man that looked very much like jordan's friend and was british as well, Cock Lee asked if he ran over some one, making Sasuke mad so Sasuke asked to him take a picture, so Cock Lee send the pic, but it was unsuccessfully, so they let him go. Cock Lee and Levi decided went to Raul P. Check's house, but they meet with Sasuke, the ABC members and Linkle Jones, helping Yoi who had just been run over, how tsunami was coming, they went do a resurrection jutsu, however, Linke accidentally hit their car making them both fall into the sea off a cliff, they came back to the road trying to get a new car, where Cock Lee demonstrated some of his Taijutsus skills on the locals, but as they didn't have a lock pick, they wait there even for the tsunami to hit them:



Trivia
Cock Lee seems to have come to town along with Naruto a long time ago, but he kept hidden.
Even saying that he didn't know any technique besides taijutsu, Cock Lee demonstrated know some forbidden art styles.
Cock Lee seemed to have investigated about Anbu Black Cocks, and how was Naruto doing with the Sasuke's Rescue Mission.
Cock Lee told to Sasuke that his pubes were stronger and bushy.
Once Cock Lee showed know hand signs.
Gallery