Bogg Dann is a character role-played by pokelawls.
Bogg Dann is a man from Libasol. Back in Libasol he did stocks. Bogg came to Los Santos to make money.[1] While in Los Santos Bogg had many jobs including a taxi driver, news cameraman, and a criminal.
"My name is Bogg"
"Forget about it"
"Bogg is the best, fuck the rest"
"Buy high, sell low"
"bbbb Bogg on the beat"
"You like music?"
"Where is the bathroom?"
''Free Shower''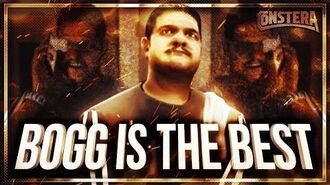 Status of Drivers License: In Good Standing (Valid)
Warrant Status: N/A
Assault x2
Attempted Second Degree Murder on a Peace Officer x2
Brandishing x2
Criminal Possession of a Firearm [Class 1] x4
Evading x1
Failure to Obey Traffic Control Devices x3
First Degree Robbery x1
First Degree Speeding x1
Hit and Run x1
Illegal U-turn x1
Joyriding x4
Kidnapping x1
Non-functional Vehicle x1
Possession of Cocaine x1
Possession of Controlled Dangerous x1
Reckless Evading x3
Resisting Arrest x4
Robbery x1
Second Degree Speeding x1
Unlawful Imprisonment x1
Bogg wears the towel used at his birth (placenta towel) on his shoulder
Bogg was in a relationship with Tony Corleone
Community content is available under
CC-BY-SA
unless otherwise noted.